Spaghetti with cuttlefish ink (pasta cû nivuru di siccia in Sicilian language) is an extraordinary dish, very popular in Sicily. It is one of the few fish first courses in which the use of grated cheese is suggested. This pasta is made also using fresh peas and comes from the Cefalù area.
Yield, prepare and cook time
Serves: 4
Prepare time: 15 minutes
Cook time: 30 minutes
Total time: 45 minutes
About spaghetti with squid ink
In this extraordinary Sicilian dish called spaghetti cû nivuru di siccia (spaghetti al nero di seppia in Italian language), tender cuttlefish is cooked in a sauce that contains its own ink.
This gives the sauce a rich seafood flavor and a jet-black sheen. You'll most likely have to go to a fishmonger to get fresh cuttlefish, but it's worth the trip.
Of course there is also cuttlefish noodles: cuttlefish ink is mixed into the dough to make the noodles themselves black. However, this is a completely different dish.
In this recipe, the spaghetti are tossed to a delicious sauce made with cuttlefish ink, shelled peas, tomato sauce, onion, and squid. It's yummy and definitely a culinary adventure.
Ingredients
320 g spaghetti
500 g very fresh cuttlefish, uncleaned
2 dl tomato sauce
250 g shelled peas
1 onion
a sprig of parsley
100 g grated cheese
extra virgin olive oil
sea salt
freshly ground black pepper
How to prepare spaghetti with cuttlefish ink
Here are the instructions for preparing a plate of delicious spaghetti with cuttlefish ink.
Clean the cuttlefish, carefully separating the heads from the tentacles.
Remove the guts and set the ink bags aside (be careful not to break them).
Wash the cuttlefish in cold water, dice the bodies and chop the tentacles.
Open the ink bags in a small bowl and collect the ink.
In a skillet, heat the olive oil over medium-high heat and brown the minced onion along with the chopped parsley.
Add the tomato sauce and a pinch of freshly ground pepper.
Bring the sauce to a simmer for about 15 minutes, then add the cuttlefish, the ink and the shelled peas and simmer for another 15 minutes.
About 20 minutes before serving, bring 3 liters of water to a boil, add 1 to 2 tablespoons of coarse sea salt and add the spaghetti.
When the pasta is al dente (usually 8 to 10 minutes, depending on the brand), drain it.
Toss the spaghetti to the sauce and stir.
Serve the spaghetti with cuttlefish ink covered with a fair quantity of grated parmesan cheese and enjoy.
Wine pairing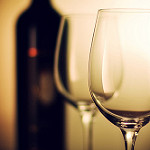 A Sicilian white wine would be an excellent pairing for this dish. A Contea di Sclafani Grillo is for example a worthy and easily attainable choice.
Its color is more or less intense, straw yellow, and it has an elegant and subtle aroma. The taste is dry and well structured.
Serve at 10° C – 12° C.
Did you like spaghetti with cuttlefish ink? Make sure to check also: